We are organizing the "Women on Bicycle in Traffic" workshop on December 16, 2017 with the Women on Bicycle Initiative.
The invitation for all women invited is as follows:
We all experience verbal or physical violence when driving in traffic, on the street, on the road. Do we know what to do when we encounter such cases? Is this the type of sexual violence we've been through? How should we approach this kind of situation?
The all-day workshop Expert Psychologist Merve Karabulut and Visual Communication Hilal Esmer will provide awareness training on the definition, basis, types, myths and facts of sexual violence.
* The workshop is limited to a quota of 20 people. The participants will meet their own food needs
Adres: Kadıköy Mecra – Caferağa Mahallesi, Dumlupınar Sk. No:5, 34710 Kadıköy/İstanbul
I PROGRAM
10:30 – 11:00 Meet and Create a Safe Environment
11:00 – 11:30 Gender: Definition, Social Building Process and Life Reflections
11:30 – 12:00 Gender Based Violence – Types of Violence
12:00 – 12:15 Break
12:15 – 13:00 Sexual Violence: Definition and Forms
13:00 – 13:30 Common Myths and Facts about Sexual Violence
13:30 – 14:30 Meal-Break
14:30 – 14:45 Regenerative Exercise
14:45 – 15:15 Being a Woman on Bicycle in Traffic – Experience Sharing
15:15 – 15:30 Break
15:30 – 16:30 Assessment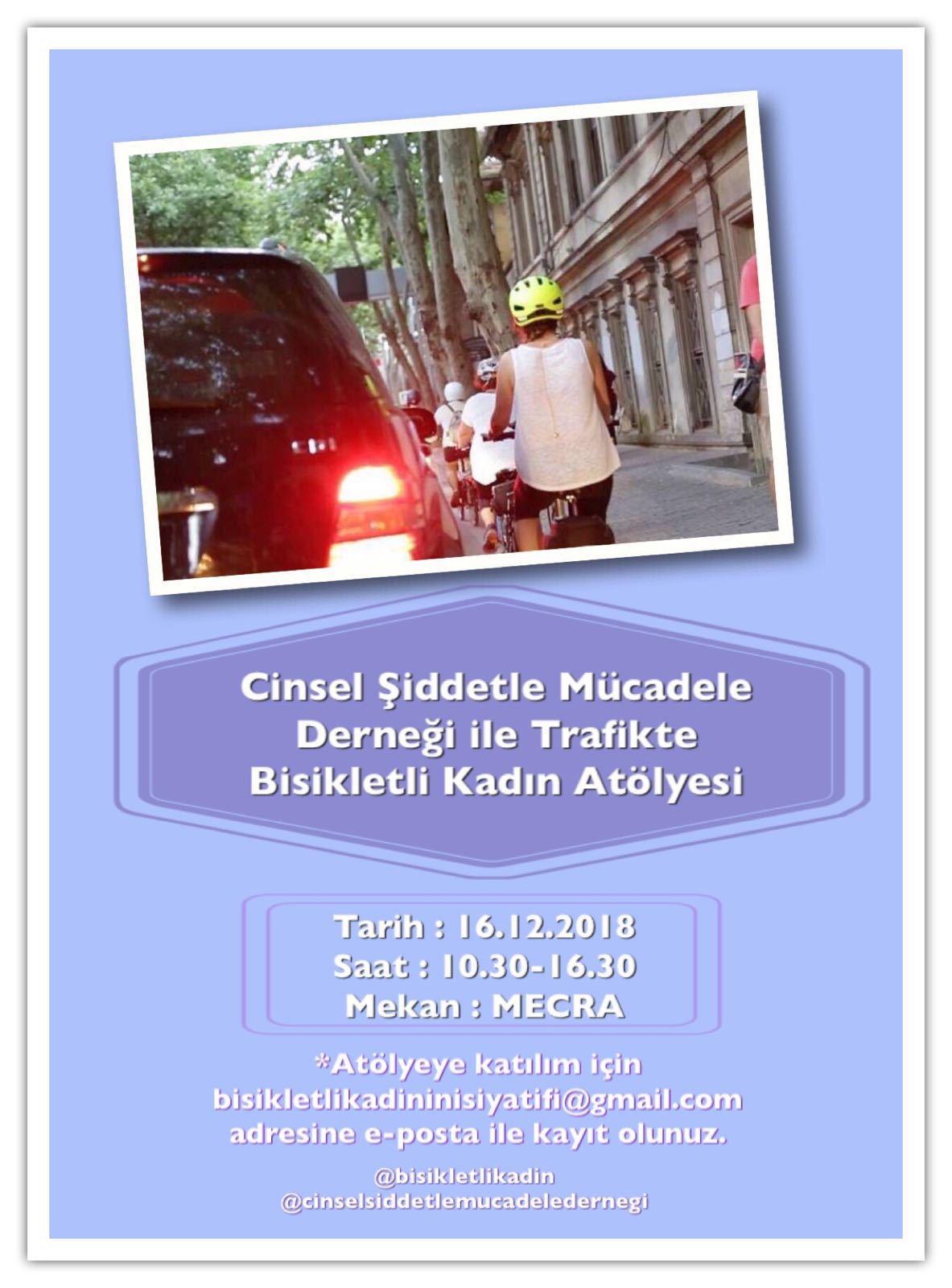 Who is the Women on Bicycle Initiative?
Women on Bicycle Initiative,  is a community of women who are cycling or wanting to drive in everyday life and provide coordination only through a Facebook group dedicated to women. They aims to create a solidarity environment through social media as well as to encourage women to use bicycles by organizing different events such as 'Cycling for the Unknown', 'Driving in Traffic', 'Driving in Business', 'Repair Workshop'. The group is not only open to cycling women, embrace women who say, "Oh, I wish I could learn to ride a bicycle!" and "I'm afraid to go to traffic."
This post is also available in: Turkish