#FootballPeople Action Weeks
INTERNATIONAL CAMPAIGN
October 5-19, 2017:
#ENDSEXISMINFOOTBALL SOCIAL MEDIA CAMPAIGN
We had participated in the #FootballPeople action week, organized by the anti-discriminatory initiative in football, Fare Network, with our social media campaign, #EndSexisminFootball.
6-20 October 2016:
#ENDSEXISMINFOOTBALL TOURNAMENT AND SOCIAL MEDIA CAMPAIGN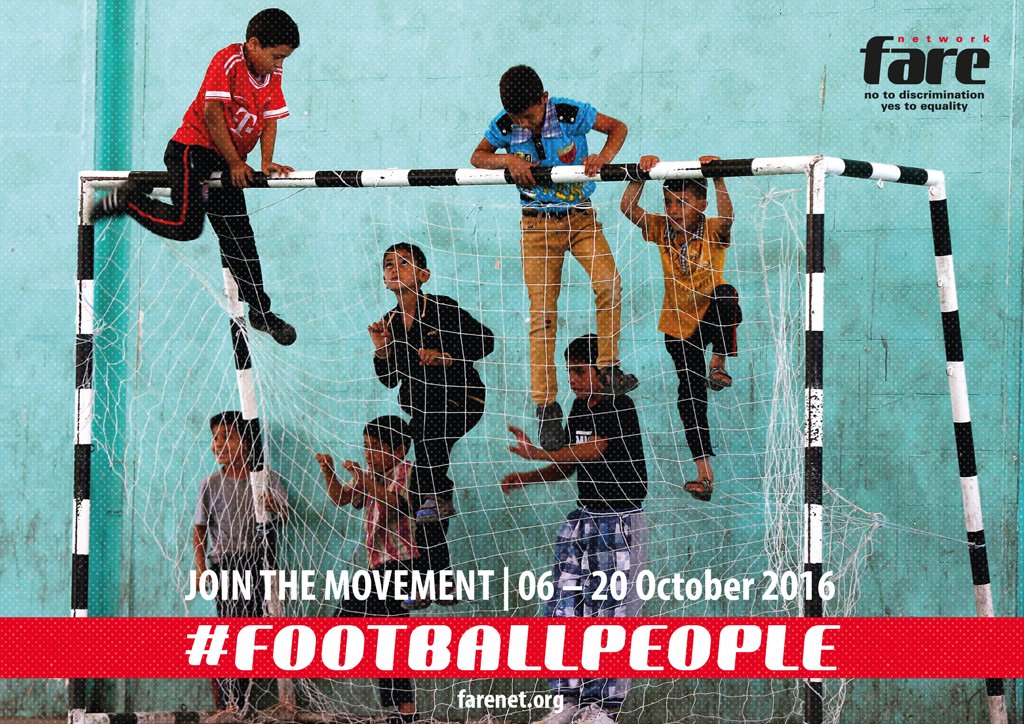 Fare Network that conducts anti-discriminatory work in football, organizes every year in October, a #FootballPeople action week to raise awareness about the inequality in football.  
Within the scope of the week, we had initiated the #EndSexisminFootball social media campaign on October 6-20, 2016, against sexual violence and sexist acts in football. The campaign commenced at the same time all around the world. Sportif Lezbon and Turkish Football Federation had also supported the campaign from Turkey with us.
Our Social Media Campaign:
End Sexism in Football!
#FootballisForEveryone
In order to raise awareness about sexist swearing and cheering in the tribunes and football pitches and also about the discriminatory and violent discourse against women and LGBTI+s, you also can share the banners, slogans and hashtags of the campaign on social media.
Everyone, be it professional or amateur, playing on the street or on the pitch, can share their photograph, wearing a jersey or holding a ball, accompanied by their  antisexist slogan in football and tag the Association's Facebook (@cinselsiddetlemucadele) and Twitter (@cs_mucadele) accounts. You can also send your messages to info@cinselsiddetlemucadele.org and help us publish them.
Tournament Against Sexism in Football:
15 OCTOBER SATURDAY 18:00 – 20:00
Association for Struggle Against Sexual Violence organised a tournament at Haydarpaşa Demirspor Pitch in Kadıköy on  October 15th, Saturday to say "End sexism in football".  We organised a friendly match to attract attention to sexual violence and gender discrimination in football and to boost women and LGBTI+ visibility. The teams Athletic Dildoa (Atletik Dildoa), Lesioners (Lezyonerler) and Queers of Cleat (Kramponiçeler) participated in.
Click here for our Facebook activity page.
Campaign hashtags:
#EndSexisminFootball
#FootballisForEveryone
#FootballPeople
Twitter: @cs_mucadele , @farenet
—
You can find our No to Sexism in Football! declaration, published on May 31, 2016,  here.
You can find our list of suggestions and demands we sent to football clubs to end violence in football here.