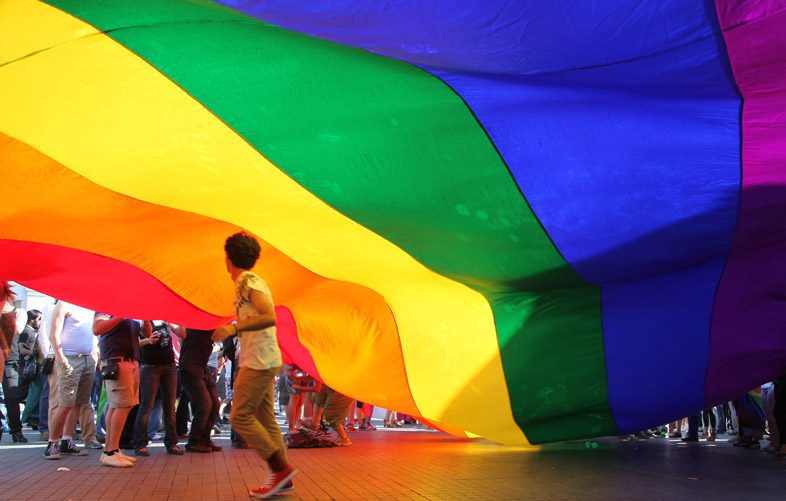 As a rights-based trans-feminist organization, we observe the continuation of political authorities' hate speech that constitutes criminal elements towards LGBTI+s for a long time. We state our solidarity with all LGBTI+ students of Boğaziçi University against the hate speech and targeting campaign towards LGBTI+ students and activists since 29th of January especially by the persons and institutions responsible for the protection of constitutional rights and freedoms; and we call on rights-based non-governmental organizations that advocate democratic values to fight against this hate crime.
The targeting of LGBTI+s through humiliation and criminalization, and the marginalization of rights defenders are discrimination and crime. Neither the "captured" rainbow flags nor being LGBTI+ is a crime. It is unacceptable for persons and institutions responsible for societal peace to target a social group. These actions not only attacked the freedom of expressions of young people, students and especially LGBTI+s but also increased violations of rights causing unjust arrests. The restrictions of rights and freedom remind us of Turkey's recent unlawful practices. We want the attacks on the life safety, personal and constitutional rights of women and LGBTI+s to stop!
Feminist and LGBTI+ movements in Turkey have always defeated the efforts of those who benefit from the hate campaign, in struggle and solidarity. We will continue to defend our democratic rights against the power centers of the current period and all the appointed cadres. This is because LGBTI+ rights are human rights!
(Photo courtesy of Meltem Ulusoy)
This post is also available in: Turkish